May 2021 Centre Stage with Tasheena Rae
Tasheena Campbell comes from a very strong, talented family. "They taught me that if I want something bad enough, I need to go for it and claim what is mine."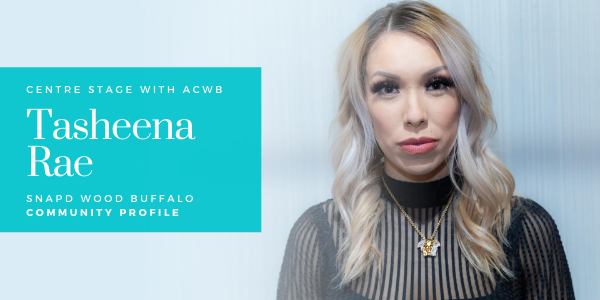 Taking her family's advice to heart, Tasheena has a simple recipe for her success: "First, I see it. Second, I learn it, and then I do it."
"When I was young, I always knew I was destined for something great," said Tasheena. She began by expressing herself through writing. Now at age 26, she has blossomed as an artist, and feeds her passion for creativity through beauty and esthetics, as well as music, theatre and videography.
Based out of Fort Chipewyan, Tasheena is a member of the Mikisew Cree First Nation, and has been living in the Wood Buffalo region her whole life. "Growing up in Fort Chipewyan isn't easy for artists. We don't have many resources, so I taught myself through YouTube and learned from Indigenous artists on social media."
"I focus on keeping the traditional lifestyle alive by incorporating Indigenous ways and current lifestyle into how I do my business," said Taneesha. "I own a small beauty business called Beautee Vibes, and I do eyebrows and eyelashes while working on my new videography business, Big Dreams Productions."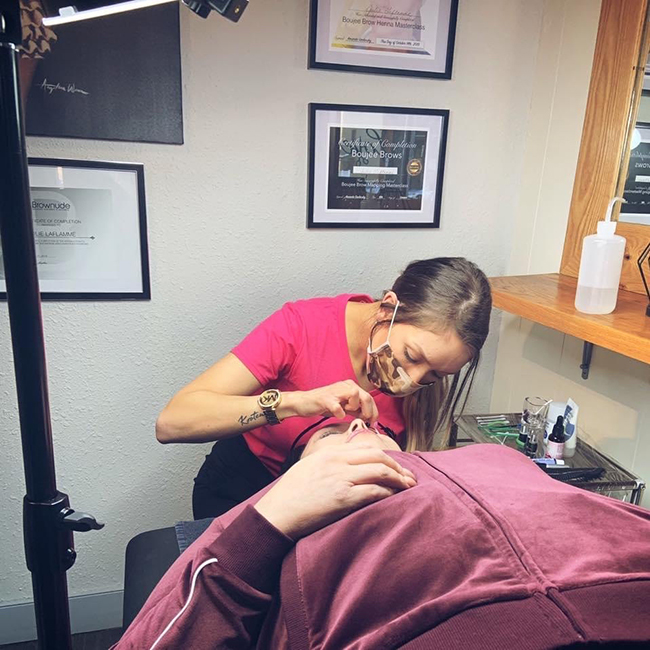 Not only does Tasheena keep herself busy as an artist and entrepreneur, she also has a one-year-old daughter, "who has such a bright future ahead of her."
Taneesha's taste for videography began in high school. "Some of my friends introduced me to music and making videos, and that's when it hit me that I love art."
In February, Tasheena was invited to collaborate with True North Aid for the Ballantyne Project, where she documented the donation of arts and craft supplies, toys and games for youth and elders. Typically, these resources are not readily available in Fort Chipewyan.
"I was contacted by Arts Council Wood Buffalo to be the videographer," said Tasheena. "I felt honored to get our community noticed. It was fun to work with our youth and leadership while making this video."
Watch Tasheena's video for The Ballantyne Project on Facebook: @TheBallantyneProject.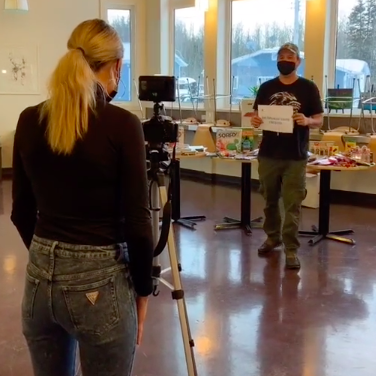 Her reputation as an artist continues to grow, and she has also been invited to be the videographer for an upcoming event with Athabasca Tribal Council for National Indigenous Language Day. "I will be interviewing elders and others who are preserving Indigenous languages."
"To me, being an artist in Wood Buffalo means being ambitious and getting my work out there as an Indigenous artist," said Tasheena. "My goal is to give other Indigenous people hope and courage to take the chances to meet new people and go for any opportunity that's given to them."
Learn more about Taneesha's art and beauty business on Facebook @BeauteeVibes or on TikTok @tasheenarae, and keep an eye out for updates on her new videography business, Big Dreams Productions.
Connect to the local arts community and follow Arts Council Wood Buffalo on Facebook, Instagram, Twitter and LinkedIn (@artcouncilwb). Become an ACWB member for arts information, artistic development, resources and opportunities!