The Rural Arts Support Program (RASP) was created in response to the needs of the rural and Indigenous communities, previously identified through ACWB's Arts Recovery Project.

ACWB employed Indigenous staff to co-envision and create meaningful cultural arts programs and services to meet the unique needs of the residents of rural communities within our region. Doing so enabled the community-at-large to engage with the arts, crafts, traditions, and values of both Indigenous and non-Indigenous peoples.
2021-2022
Community Impact
22 Programs
1.4K Attendees
45 Artists Hired
Current Programs
Past Initiatives
Sponsor Us
The Rural Arts Support Program (RASP) predominantly delivers programming in the communities of Fort Chipewyan and Anzac. However, the program hopes to continue to expand to all rural communities in Wood Buffalo.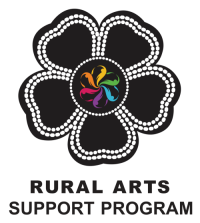 Click on the tabs below for more details on 2023 RASP programming.
The reconnection to traditional art is an essential component of the reclaiming of cultural identity and tradition. In all past initiatives, engagement has been the heart of the Rural Art Support Program (RASP).

Many past Fort Chipewyan projects have the three nations, Athabasca Chipewyan First Nation, Mikisew Cree First Nation, Fort Chipewyan Metis, together to deliver programming to residents. True community spirit!
Become a Sponsor of RASP
Are you interested in sponsoring or making a contribution to the Rural Arts Support Program?
Visit our Sponsor Us page to view the different sponsorship opportunities, or contact us to share your vision on how you can support the arts in our rural communities. We are open to creative possibilities and would be happy to discuss alternative sponsorship options with you.
Find out what other organizations have to say about supporting the arts in our region.
For more information on the Rural Arts Support Program, or for questions on securing your sponsorship opportunity, please contact ACWB Partnerships Manager, Sharon Heading, at sharon@artscouncilwb.ca or 780.381.6898.
Thanks to Our Resident Artists