November 2020's Centre Stage with Ambreen Ehtisham
The awards for this year's Wood Buffalo Excellence in Arts Awards (also known as the Buffys) were created by local resin artist, Ambreen Ehtisham.
"The awards came out more beautifully than even I had expected," said Ambreen. "I am honoured that my work has been presented to such amazing local artists in the community." 
"I got my inspiration from natural geode rocks. I designed the sketch of each award according to the categories. Each award mimics the beauty of geode rocks in different color combinations suitable for that specific award category."
This year's arts awards showcase was broadcast on October 17 as a cinematic experience featuring award presentations for fourteen categories. A short video of Ambreen's creative process and work was also aired during the show.
Originally from Pakistan, Ambreen immigrated to the community in 2005 and is proud to call Fort McMurray her home. She has a loving husband and four beautiful children, but is also keeping herself busy as an artist and entrepreneur.
"I have been passionate about the arts for as long as I can remember," says Ambreen. "I fell in love with resin when I first saw it in one of the workshops I attended during my college life. My parents didn't have the means to let me learn resin arts along with providing for professional education for myself and my siblings. But they certainly instilled in me the spirit of not letting your passion go."
"After my youngest child started going to school, I was ready to follow my dreams of working with resin, and currently, most of my work is in resin mixed media."
Locally, Ambreen has been involved in projects such as the 2020 Timeraiser event by FuseSocial, but she's also expanding to reach an international audience.
"I recently submitted one of my pieces to the International Open Call from Boomer Gallery in London, UK, and my work was accepted into the first round of the competition."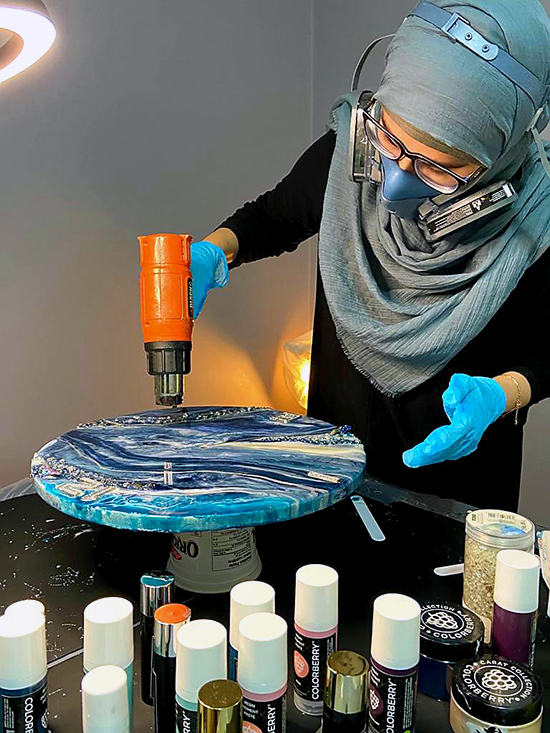 She is also proud to be one of six ambassadors from around the world for Mrs. ColorBerry, one of the most prestigious brand names in the resin world.
"This has been a highlight of my work as an artist and is a dream come true," said Ambreen. "It's an honor to be a part of this amazing team and represent Fort McMurray and Canada on an international scale."
Learn more about Ambreen Ehthisham, her art, ordering custom designs, and upcoming projects and events on Facebook (@ambreenehti), Instagram (@ambreen.ehtisham), or her new website: www.ambreenehtisham.com.
Visit artscouncilwb.ca/buffys to learn more about this year's Arts Awards. Check out the award recipients, nominees, and sponsors. Visit Arts Council Wood Buffalo's YouTube channel to watch the full awards showcase, including performances from local talent, award presentations, and much more.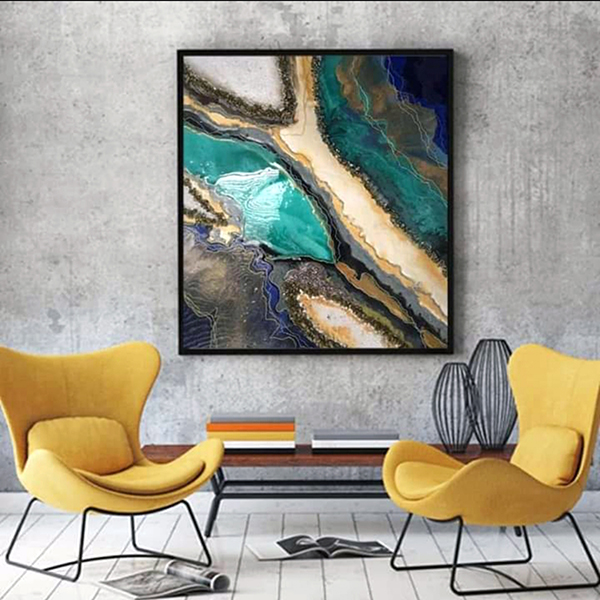 Connect to the local arts community and follow Arts Council Wood Buffalo on Facebook, Instagram, Twitter or LinkedIn (@artscouncilwb), or visit the website at www.artscouncilwb.ca for arts information, resources and opportunities.