Statement of Sympathy
Arts Council Wood Buffalo has spent time listening, learning and reflecting on the recent discovery at a former Indigenous Residential School in Kamloops, British Columbia. We've taken time to think about the impact of this news on Indigenous people across Turtle Island and in our own community.
There are no words that can truly address the loss and hurt associated with this discovery, but we feel the need to say something just the same.
With respect and sympathy from the Board of Directors and Staff of Arts Council Wood Buffalo, we wish to express our sincere condolences to the families of the children and to the people of the Tk'emlúps te Secwépemc community.
We also extend our respect and sympathy to all of the communities, families and children that have been affected by losses due to residential schools. This discovery in Kamloops reflects 215 children, but there are many more that have been found and countless that have not.
We continue to listen to your stories.
We are committed to taking the time to reflect and identify the most meaningful way to inform and equip our team to recognize the struggles that are very real for so many members of our community, and to respond in a way that demonstrates our commitment to truth and reconciliation.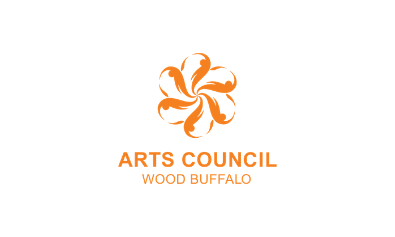 The arts are a powerful tool to educate us and give a voice to those affected by residential schools. The arts empower, activate, heal, inspire, and enrich us. The arts connect us and are an integral part of healthy communities. Arts Council Wood Buffalo will continue to work with all artists and community members to support the growth and success of a vibrant, diverse, and inclusive arts community.