Buffys: Sponsorship Overview

The Buffys (a.k.a. Wood Buffalo Excellence in Arts Awards) is Arts Council Wood Buffalo's premier annual arts event recognizing and celebrating excellence in the arts throughout our region and building awareness of the incredible contribution artists make to Wood Buffalo.
Download the full Buffys Sponsorship Package.
Find out what other organizations have to say about supporting the arts in our region.
For more information on this premier arts showcase, or for questions on securing your sponsorship opportunity, please contact Executive Director Liana Wheeldon at liana@artscouncilwb.ca or 587-674-1625 ext 100.
Why should you sponsor the
Wood Buffalo Excellence in Arts Awards?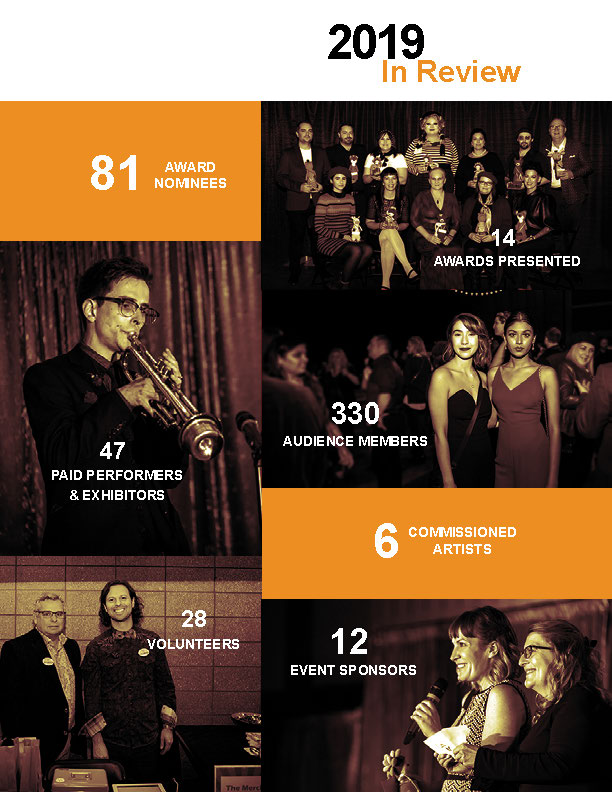 1) The arts are integral to a remarkable quality of life in our region. By supporting these awards, you demonstrate that you are a champion for the arts and that you are committed to supporting this crucial part of our community.
2) The Buffys is an investment in the future of our growing arts community by supporting our region's most exceptional artists. The funds received by each award winner allow them to continue to grow as artists and to share their artistic practice in the community and beyond the borders of Wood Buffalo.
3) Your brand will become associated with our region's premier arts showcase and will increase your visibility in the arts community and with arts supporters.
Sponsorship Levels
The opportunities listed below will allow you to show your support for the arts community through the Arts Awards. Arts Council Wood Buffalo is open to other creative possibilities and would be happy to discuss alternative sponsorship options with you.