May 2020's Centre Stage with Ashley Freimark
Ashley Freimark has a simple approach to the arts: "My theory has always been, try everything!"

Nowadays, Freimark mostly focuses on visual and performing arts, but over the years she has been passionate about all of the elements of theatre: acting, directing, writing, stage managing, and costuming. She even dabbles in guitar and vocal performance. "I've written three songs so far, my first regarding my experience losing my grandfather."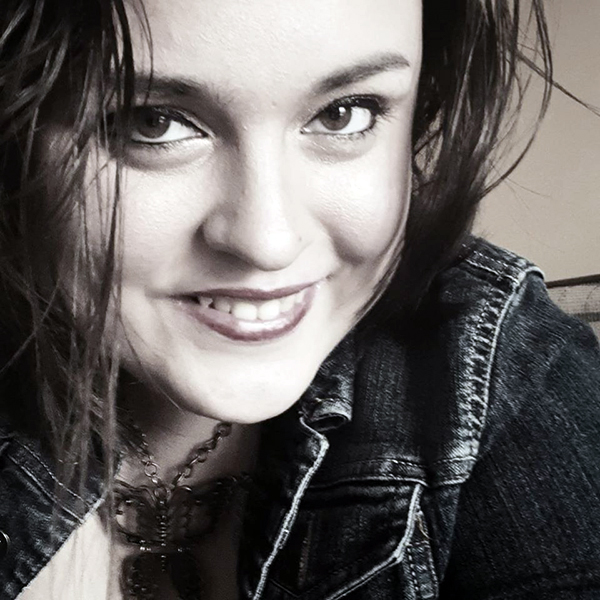 Freimark moved to Fort McMurray for the first time in 1996, when she was two-years old, and spent the majority of her childhood and teenage years in the region. Freimark was introduced to the arts through the school's music program while attending Dr. K. A. Clark School.

Following that experience, she wanted to be involved in the arts and began exploring writing and acting. She even considered a career as an arts teacher. "No matter what path I took, theatre and the arts were right there all along."

She left Fort McMurray in 2008, but her love of the arts continued to flourish in Edmonton. Eventually however, her experiences in Fort McMurray brought her back. "Truth be told, I never imagined I would ever move back," said Freimark, "but after meeting my current boyfriend (who, fun fact, was my school crush from grade 6 to 9), I ended up moving back in 2018 to be closer to him."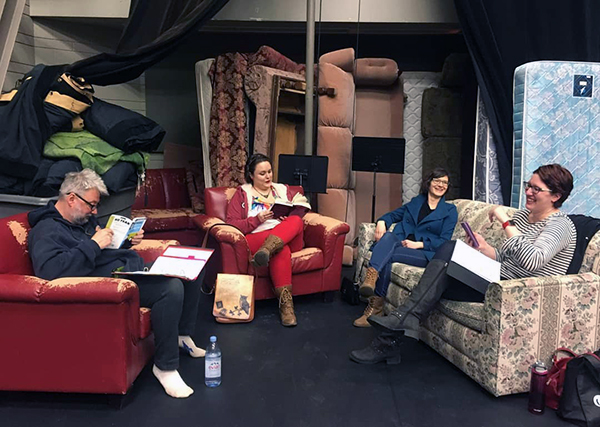 "Fort McMurray has been such an integral part of my life," says Freimark. "It was such a wonderful surprise to find so many more opportunities when I moved back to the community that first fuelled my love of the arts."

Freimark is astounded by the growth and support she has seen in the local arts community. "Everyone is so welcoming and open to new ideas and new faces. It's like I found my family away from home all over again, which is very motivational to just go out there and do what I want to do."

Freimark has wasted no time since she came back to the community. As a multi-disciplinary artist, she started to get into painting as a hobby, but nowadays, is looking at painting more seriously. She also spends her time volunteering for the local theatre community.

Until local events were cancelled or postponed in March due to social-distancing efforts, she was an assistant stage manager for "The Great Gatsby" at Keyano Theatre, and directing a self-written play entitled "Embrace" for the ADFA One-Act Theatre Festival.

"I'm a big mental health advocate," says Freimark, "having dealt with anxiety and depression ever since I was a teenager." The theme of mental health inspired Freimark's play, "Embrace," and she wrote parts of the script in the midst of anxiety attacks. "It's been a really freeing experience writing the script."

Stay tuned for the rescheduled ADFA One-Act Theatre Festival to see her play, or follow Ashley Freimark on Facebook and Instagram to see her art: @fantasiefreimarkcreations. If you're interested in connecting to the local arts community, follow Arts Council Wood Buffalo on Facebook, Instagram, Twitter or LinkedIn or visit the website at www.artscouncilwb.ca.