2020 Arts Awards: Get your Gear Bag & collectible Buffy Stuffy
Arts Council Wood Buffalo (ACWB) is inviting artists, supporters and residents to order their Buffy Stuffy and Steampunk Gear Bag. Visit Eventbrite to buy Steampunk Gear in preparation for the 2020 Wood Buffalo Excellence in Arts Awards on October 17.
"This year, the Arts Awards are going to be a little different," said Programs Manager, Luay Eljamal. "Arts Council is hosting a cinematic Steampunk Buffys experience that will be broadcast online through Facebook, YouTube and Shaw Spotlight as a way of as respecting physical distancing while still celebrating and acknowledging all of the amazing talent in the Wood Buffalo region."
Tickets for the event are free, but viewers are encouraged to visit Eventbrite to reserve their free ticket, buy a Steampunk Gear Bag and Buffy Stuffy (sold separately), or support the Arts Awards by making a donation.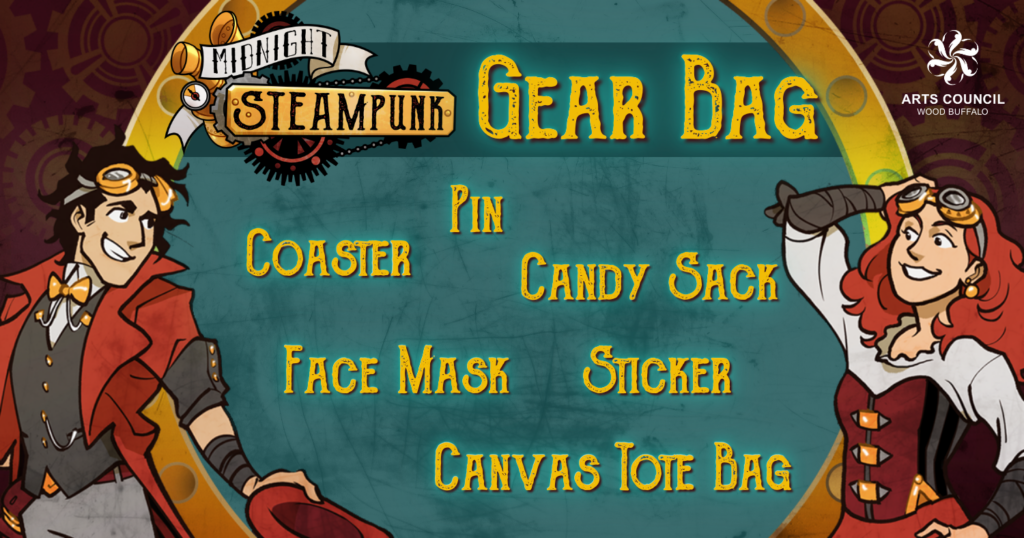 "We know how important the Awards Showcase event is to artists, sponsors and supporters," said Executive Director, Liana Wheeldon. "We wanted to provide an opportunity for everyone to participate in the Buffys while they watch the event. This year, we are bringing the Buffys to our audience instead of asking them to come out to the event."
Arts Council is also introducing the Buffy Stuffy, a brand new Arts Awards tradition. Buffy Stuffys are limited edition, collectible plush toys modelled off each year's event theme. This year's Buffy Stuffy is Wendell the Raven, who is modelled off one of the Midnight Steampunk characters designed by local artist Rob Hickey.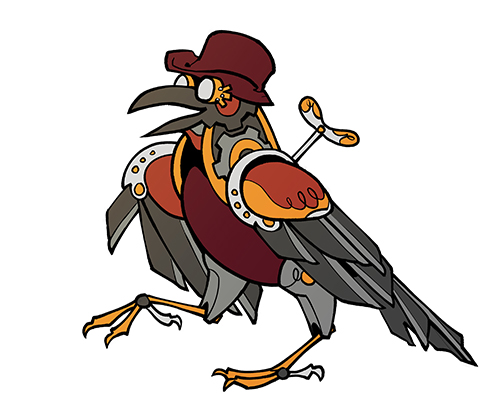 The Midnight-Steampunk-themed canvas gear bags are loaded with a candy sack (in the style of the annual candy bar), drink coaster, face mask, Buffys pin, event program and sticker. Buffy Stuffy sold separately.
Buy Steampunk Gear Bags through Eventbrite, and visit artscouncilwb.ca/buffys to learn more about this year's 2020 Wood Buffalo Excellence in Arts Awards, check out the nominees, shortlisted artists, and event sponsors.
As the October 17 event date approaches, Buffy followers are encouraged to participate by gearing up with steampunk-themed costumes, and sharing photos, congratulations and creations by using #buffys2020 and #ymmartstogether.