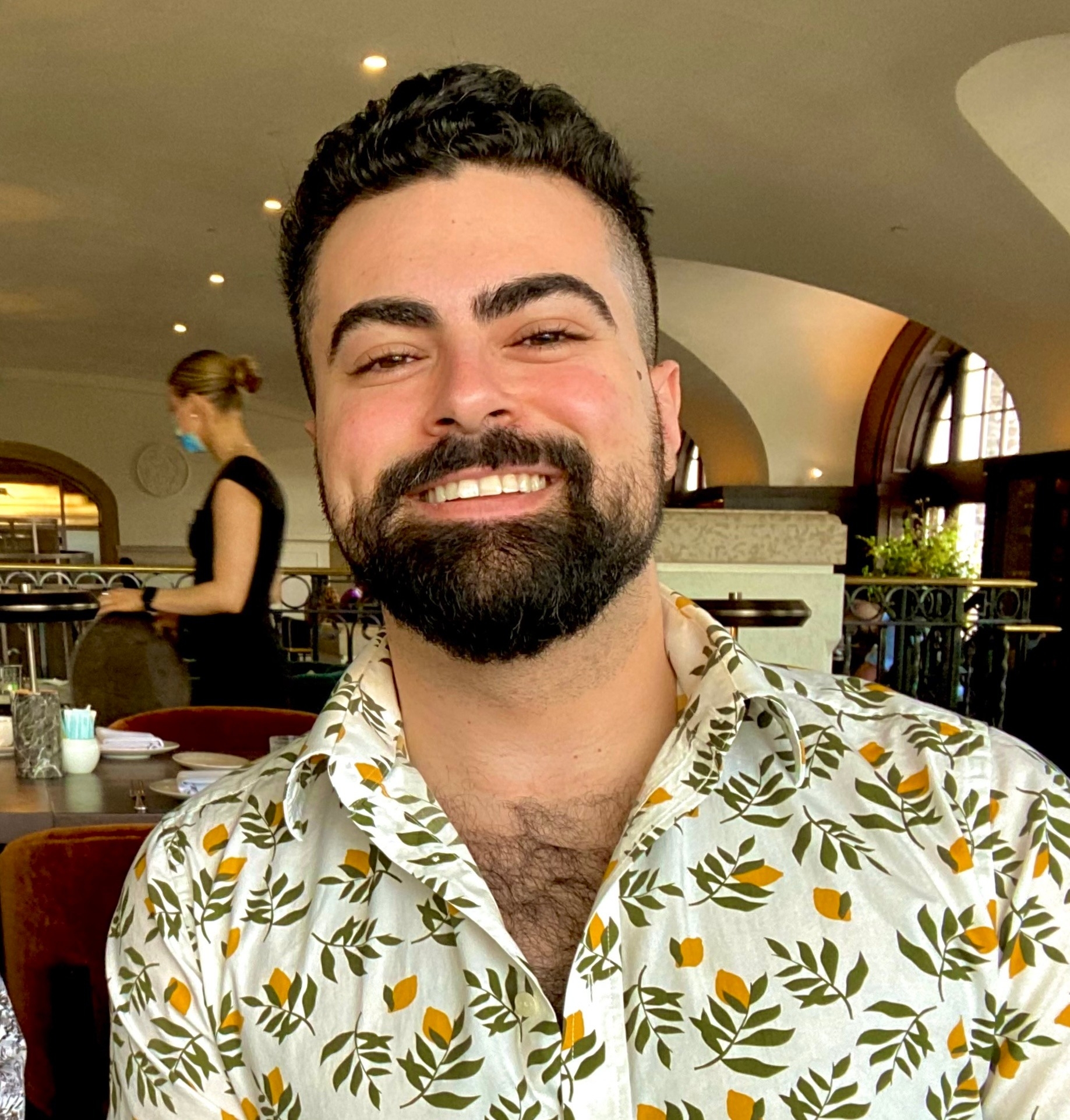 Back to Artist Directory
Luay Eljamal
Category Theatre Arts
Secondary category Arts Support Organization, Literary Arts, Media Arts, Music Performing Arts
Membership type Individual
Artistic practice Theatre artist, arts administrator, playwright, director, digital performance, audiovisual design, projections, sound design, video design.
Luay is a Lebanese-Canadian theatre artist with work experience in Canada and the UK.
As a writer and director, Luay approaches performance-creation from a digital standpoint. He has developed a directing​ style which marries digital technology with live performance on stage. In 2010, his direction of The Insanity of Mary Girard won 6 provincial awards including "Outstanding Director", "Outstanding Ensemble" and "Outstanding Sound Design". Additional directing credits include: Sexy Laundry (Keyano Theatre), Seussical the Musical (Lister Hall), Mel Brooks' Young Frankenstein (University of Alberta), and Proud (Finborough Theatre). He is the writer and director behind Freeing Heaven's Secrets—a contemporary sound-based performance which was shortlisted for a 2016 DBACE award in London, UK and premiered with Symmetree Theatre in 2019.
​
As an Audiovisual Designer, Luay produces videos, projections, sound effects and music compositions for various artistic projects. Recent projects include Lottery (The Pleasance London) and The Slave (Tristan Bates Theatre). He has also worked as a Production Manager on touring pieces in London and Canterbury, UK, as well as on two Edinburgh Fringe Festival productions (Quarter Life Crisis with Underbelly and Ruby Redfort with Assembly at Edinburgh Fringe)
​
Luay was also the recipient of the PRIDE YMM 2019 LGBTQ2+ Artist Leadership Award, and YMM Magazine's Top 50 under 50 (2020). He currently runs Symmetree Theatre and works as the Programs Manager for Arts Council Wood Buffalo.